FISHING NETS AND
TACTILE ENCOUNTERS

2019
Turkey

photography &
sound recordings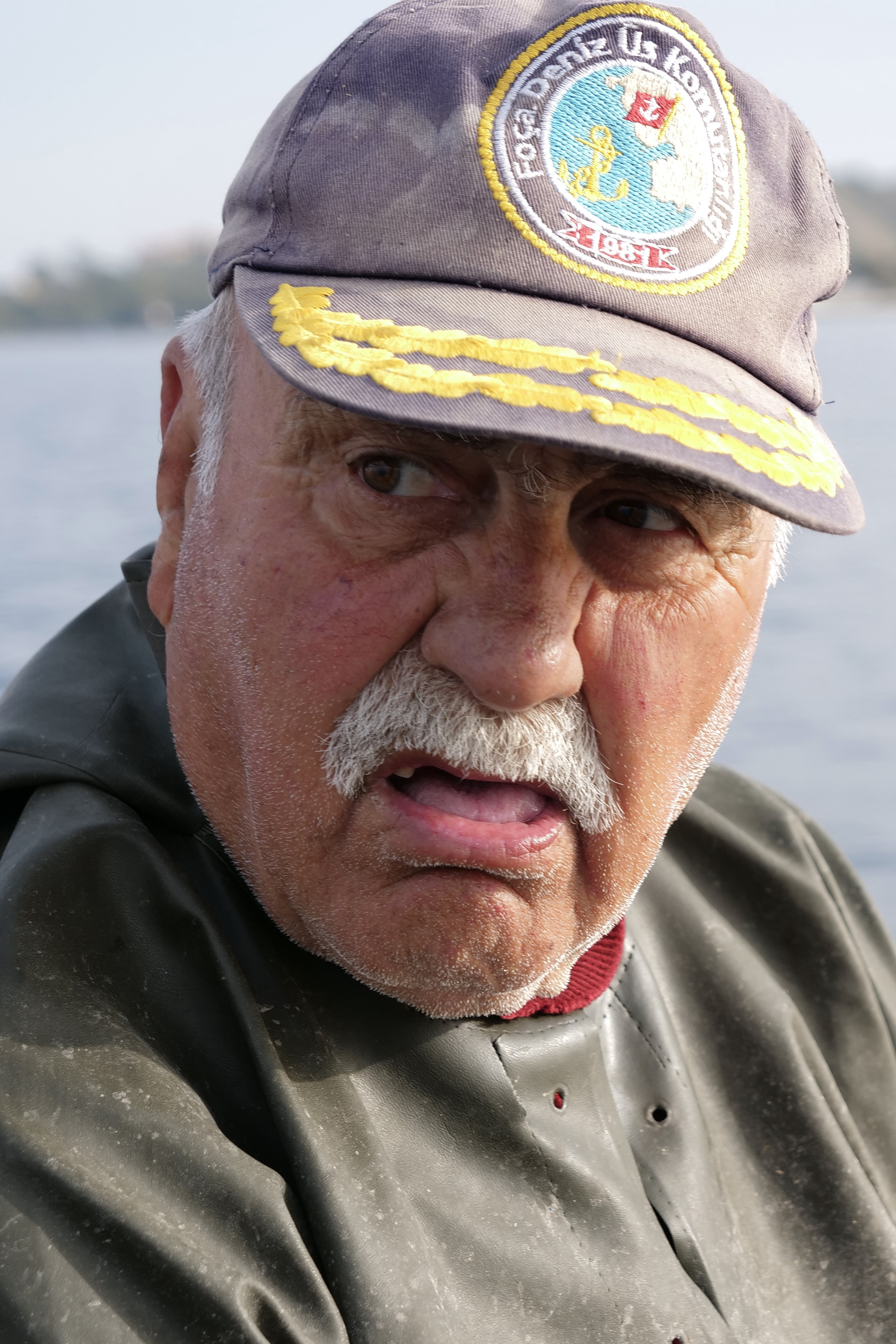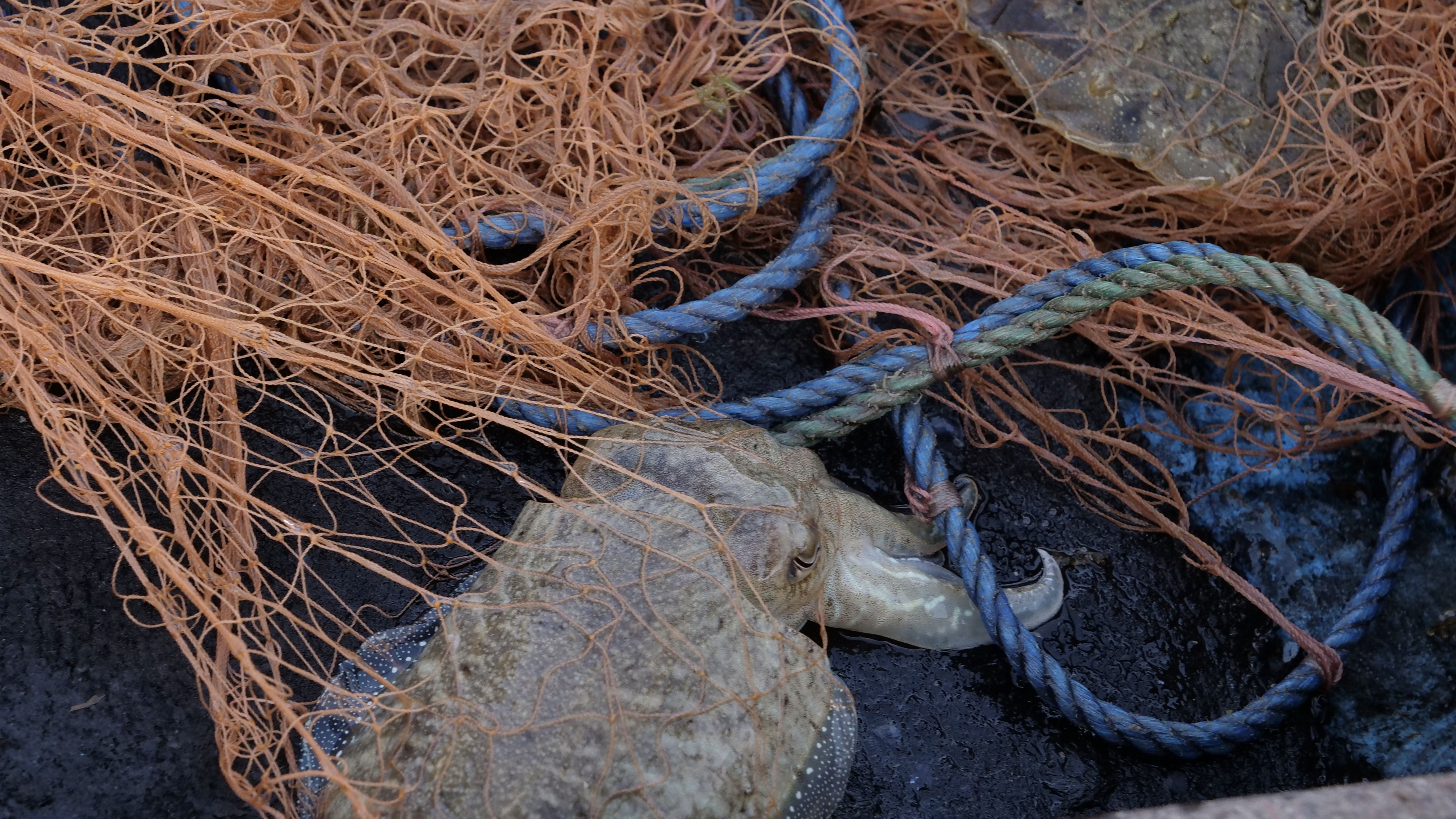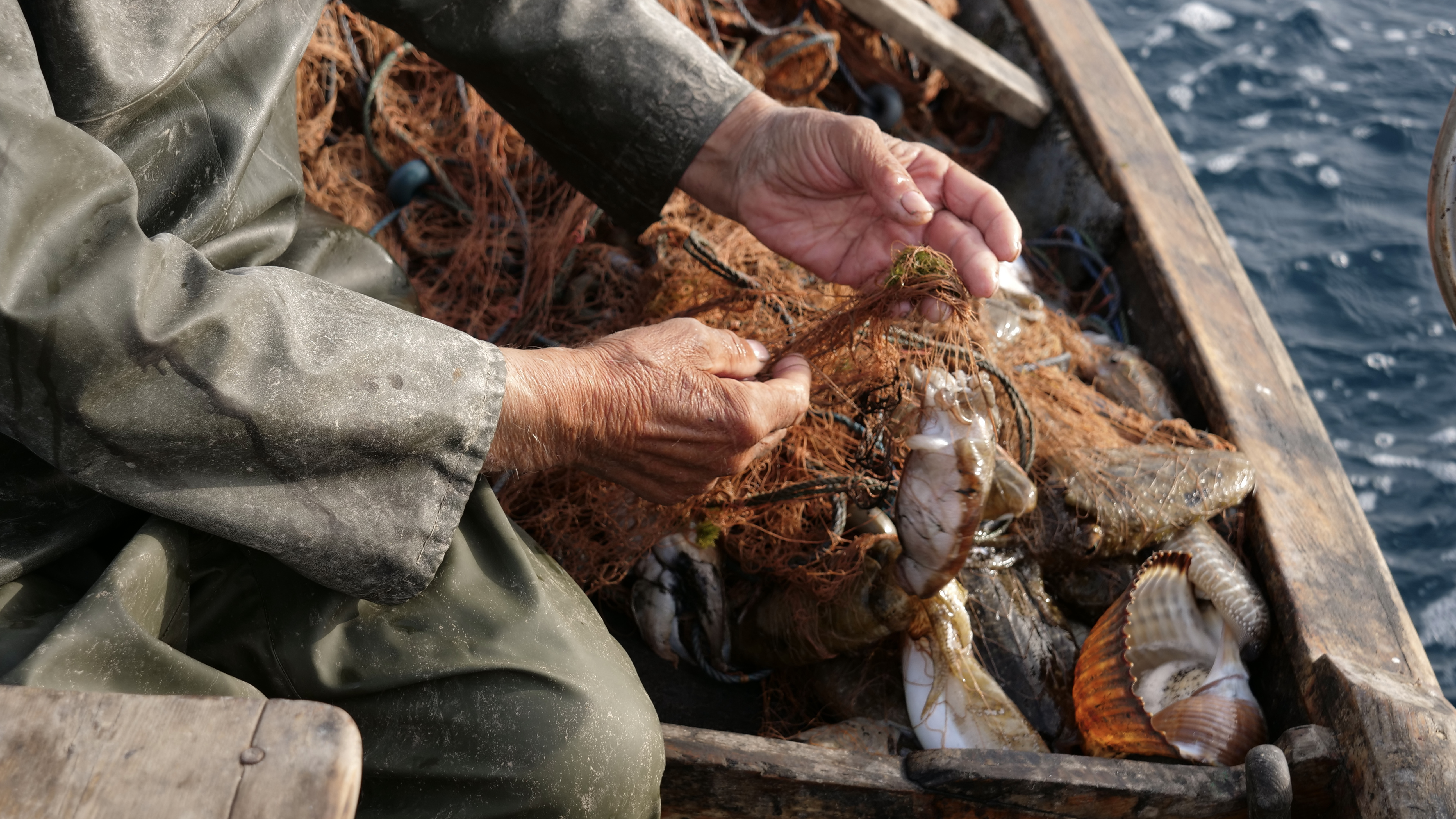 These images are part of a photo-essay that explore a fisherman's relationship to the sea and the wider marine environment through the lens of his fishing practice.

The photographs evoke the fundamental role played by the fishing nets in my participant Şeker Reis' daily routine and reveal the networks and relationships created by the materiality of these nets.

The project takes place in Foça, a coastal town in Turkey where local life revolves around the Aegean Sea and everything that comes out of it. Streets are filled with seafood restaurants and with people enjoying the fresh catch of the day as the cats and gulls wait for their turn.

In this photo-essay, the viewers are encouraged to question the categorical opposition often placed between the notions of nature and culture and they are asked to engage with the sociality engendered through the sense of touch.

I borrow the concept of entanglement/interweaving from the phenomenological philosopher Merleau-Ponty to re-conceptualise these emerging social and bodily encounters between my participant and the non-human animals.
---

Each type of media - text, photographs, moving images and audio - have their individual strengths and limitations based on their ontological conditioning, which inevitably shape the content of knowledge that can be conveyed in an anthropological research.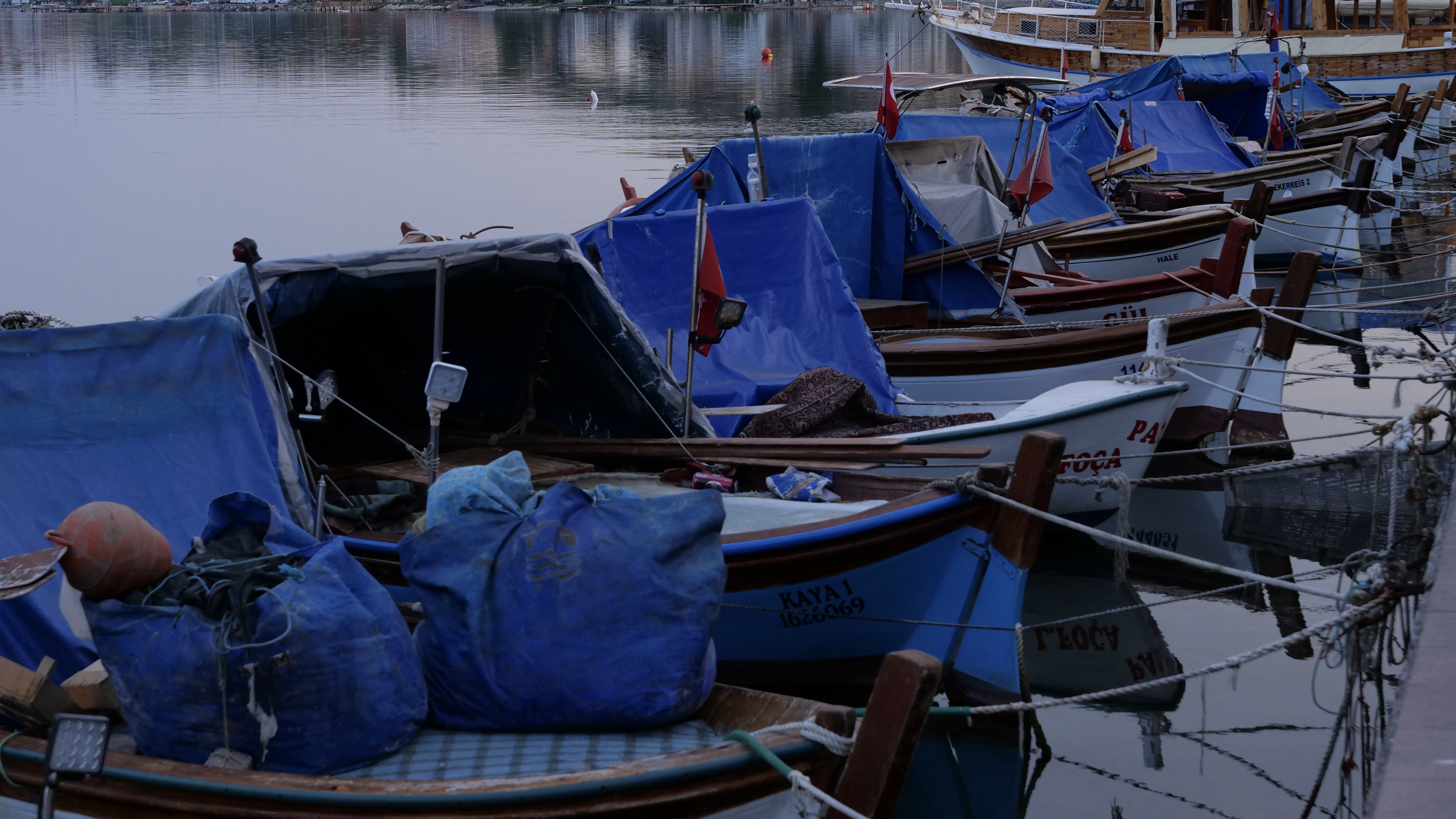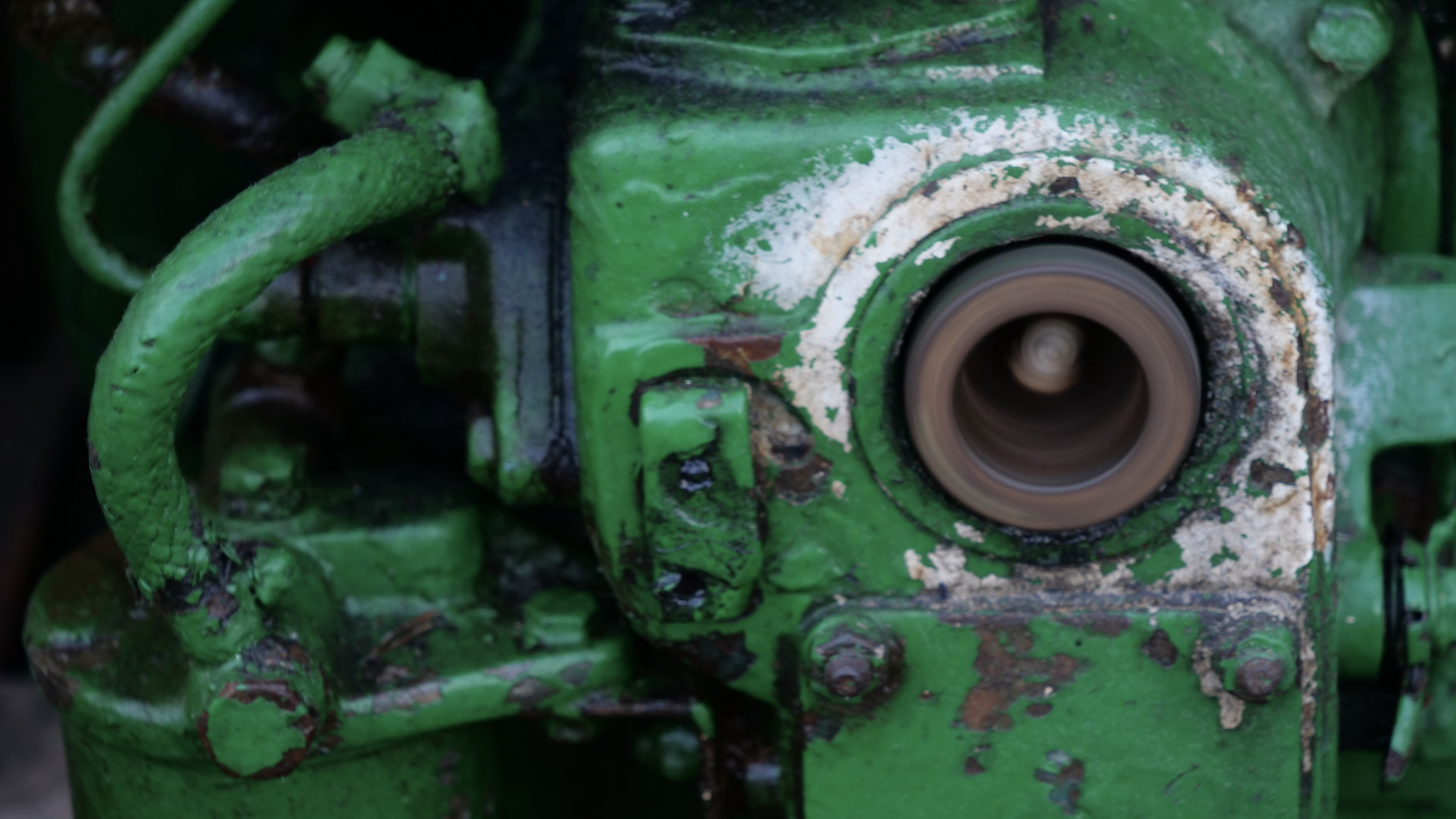 Throughout my conversations with Şeker Reis, the concept of time and slow pace of daily life came up numerous times. Photography in particular appeared to be quite restricted in its representational capacity when the question involved conveying an experience of temporality and evoking the invisible rhythms unique to a place.

Doing anthropology through sound opened up my ethnographic practice by allowing me to ask what it is that people hear every day. This allowed me to engage with a local acoustemology - defined by the ethnomusicologist Steven Feld as 'one's sonic way of knowing and being in the world'.

To think with and through sound not only challenged the pervasive visual bias in anthropological represention of human life, but it also encouraged me as a researcher to recognise sound's ability to communicate a form of experiential truth.